Apparently, the 2023 Chelsea Flower Show wasn't a stop-and-smell-the-roses situation for the press. Why? An unexpected appearance by Kate Middleton. According to a photographer, "chaos" ensued due to the Princess of Wales' visit. Gone were plans and royal protocol.
Royal photographer says press 'descended into panic' upon learning of Kate's surprise Chelsea Flower Show appearance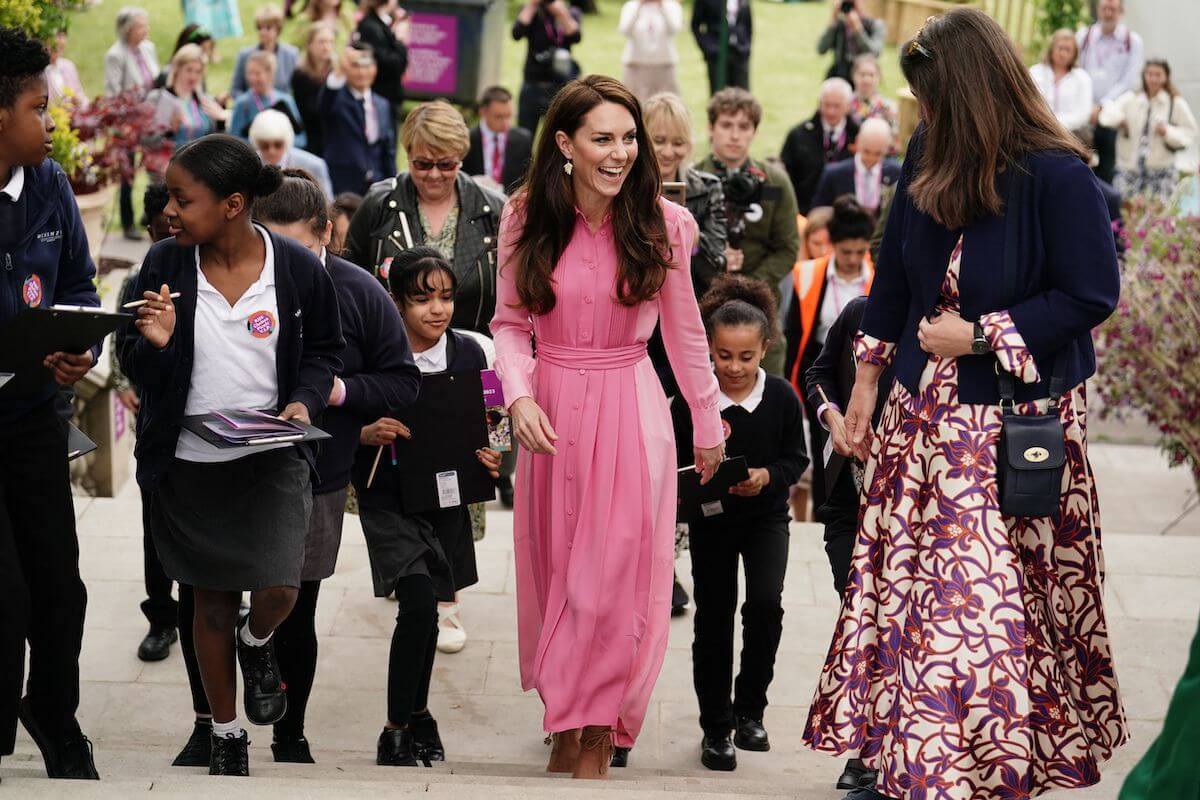 On May 22, Kate visited the Chelsea Flower Show, in London, England. However, photographers weren't lined up anxiously awaiting her arrival. The 41-year-old, who is no stranger to attending the annual event, went as part of an unplanned visit. 
Meaning photographers weren't expecting her to show up. So when Kate joined 100 children from 10 elementary schools for the Chelsea Flower Show's inaugural Children's Picnic, it created pandemonium among royal photographers. 
The Times photographer Richard Pohle later described the experience for the outlet. "I was surprised when a photographer approached and said: 'Have you heard this rumour [sic] going around about Kate coming here today?'" Pohle recalled. "In our world, no one needs to explain who Kate is."
"'No way,' I replied. 'Not on press day, it'll never happen. It'll be chaos.'" The photographer continued, saying plans were "falling by the wayside" as rumors were "flying around." Finally, when Kate's Chelsea Flower Show appearance was confirmed the "group descended into panic." 
Photographers broke royal protocol when they 'sprinted' after Kate Middleton at the Chelsea Flower Show
The photographer went on, saying when Kate arrived at the Chelsea Flower Show he "stood on a table for a bit of elevation" as the picnic began.
Pohle shared he and other photographers had to make do with less-than-ideal equipment.  "It was quite a distance away and, like others, I was under-lensed, having only brought a small wide-angle lens and my 70-200mm," he said. "Normally I would have longer lenses for a royal event."
Then came breaking royal protocol. The photographer noted because it was a surprise visit he and others actually "sprinted" after Kate. 
"Years of covering royal visits had instilled in us that you don't just run after them," Pohle explained. "There was a pause as we all looked at each other, none of us moving." 
Photographers, he continued, made their way "like a freight train crash" as Kate toured the gardens. "If we couldn't find a gap in the crowd, we made one." 
Finally, as Kate's time at the Chelsea Flower Show ended, photographers found themselves "red in the face and sweating" from trying to get photos.  
Kate Middleton reportedly overshadowed King Charles' own visit to the 2023 Chelsea Flower Show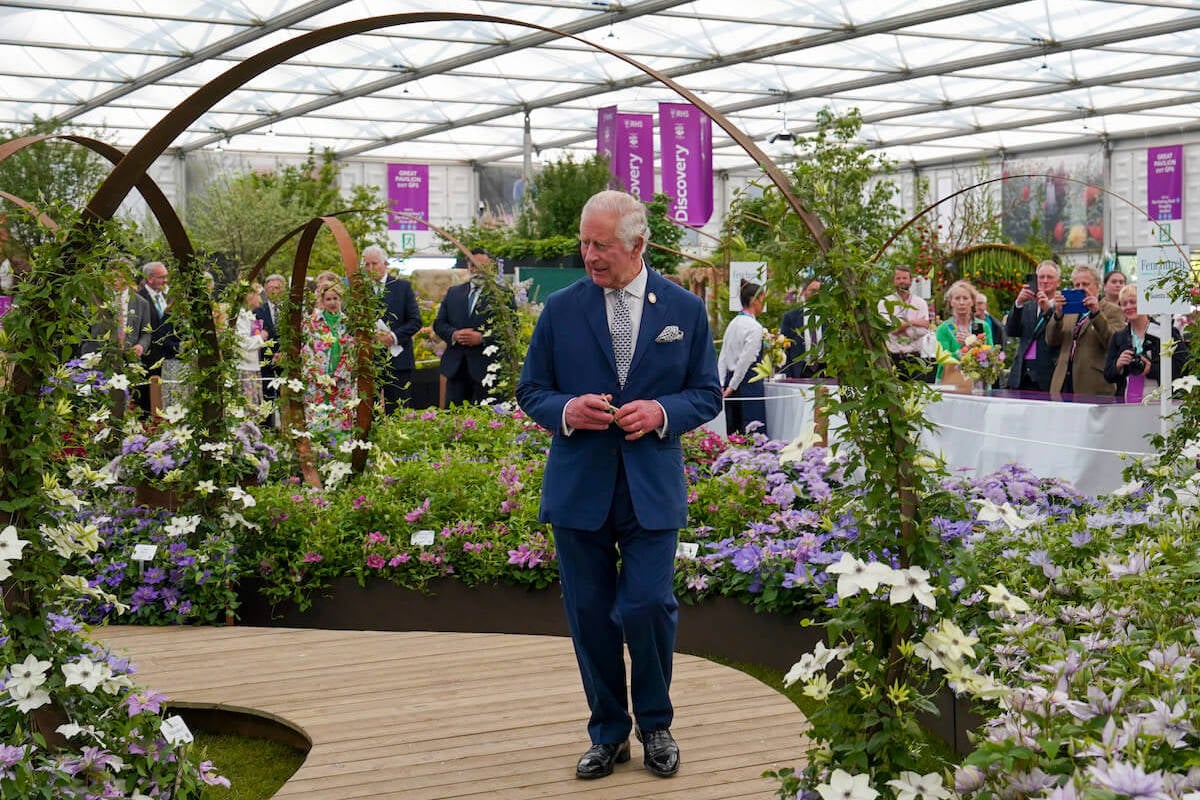 According to a report from The Mirror, Kate's being criticized for stealing the limelight from her father-in-law, King Charles III, who also visited the flower show. 
The king and Queen Camilla stopped by the event for a scheduled visit just hours after Kate's surprise appearance. 
"Royal insiders are reportedly 'alarmed' that the monarch's first visit to the show since becoming King appeared to be eclipsed by his daughter-in-law Kate," the outlet reported. 
"It's a shame that his visit with Her Majesty the Queen received less coverage than it might have expected to," a courtier told The Daily Mail's Richard Eden. "I hope they are not too disappointed."
The report comes after Prince Harry claimed in his January 2023 Spare memoir King Charles didn't want Kate and Prince William to take attention away from him and Queen Camilla with "fetching" photos.