Paul Rudd became popular thanks to a succession of iconic films like Clueless and Anchorman: The Legend of Ron Burgundy. These days, he isn't just a star of comedies. He's a bonafide action hero as well, and a member of the Marvel Cinematic Universe. Still, Rudd has never forgotten his roots, and the movies that helped to make him a star. In a recent interview, the actor discussed one of his earliest hits, the cult classic comedy Wet Hot American Summer, revealing why even making the movie was like being in summer camp.
Paul Rudd had a featured role in 'Wet Hot American Summer'
Rudd was born in 1969. By the early '90s begun acting in a variety of TV commercials and other smaller projects. His first major film role was in the 1995 comedy Clueless. Over the years that followed, he acted in several popular movies, including Halloween: The Curse of Michael Myers and The Object of My Affection.
The 2001 film Wet Hot American Summer marked one of Rudd's early prominent roles. Set in the '80s, the comedy spoofs the iconic teen flicks of the era. Rudd wasn't the only star to feature in Wet Hot American Summer. The cast included such performers as Molly Shannon, Janeane Garofalo, Christopher Meloni, and Elizabeth Banks. Rudd played Andy, a camp counselor. Although they didn't recognize it at the time, Wet Hot American Summer went on to become a true cult classic.
Why did Paul Rudd say filming 'Wet Hot American Summer' was like 'summer camp'?
In a recent interview with GQ, Rudd discussed what it was like making Wet Hot American Summer at an actual summer camp. "The making of Wet Hot American Summer was a blast," he said. "It was the first thing that I think that a lot of the people that were working on it [had done], it really spoke to our kind of collective sensibility and senses of humor."
Rudd revealed the cast became very close. "You know, we all slept at the camp, it rained every day, so whoever wasn't filming had to go into town, which was about 30 minutes away and buy beer so that when the days filming was done, everyone, we all hung out…there was a real kind of camaraderie and a feeling like a collective. And it was like being at summer camp."
'Wet Hot American Summer' spawned two separate revival shows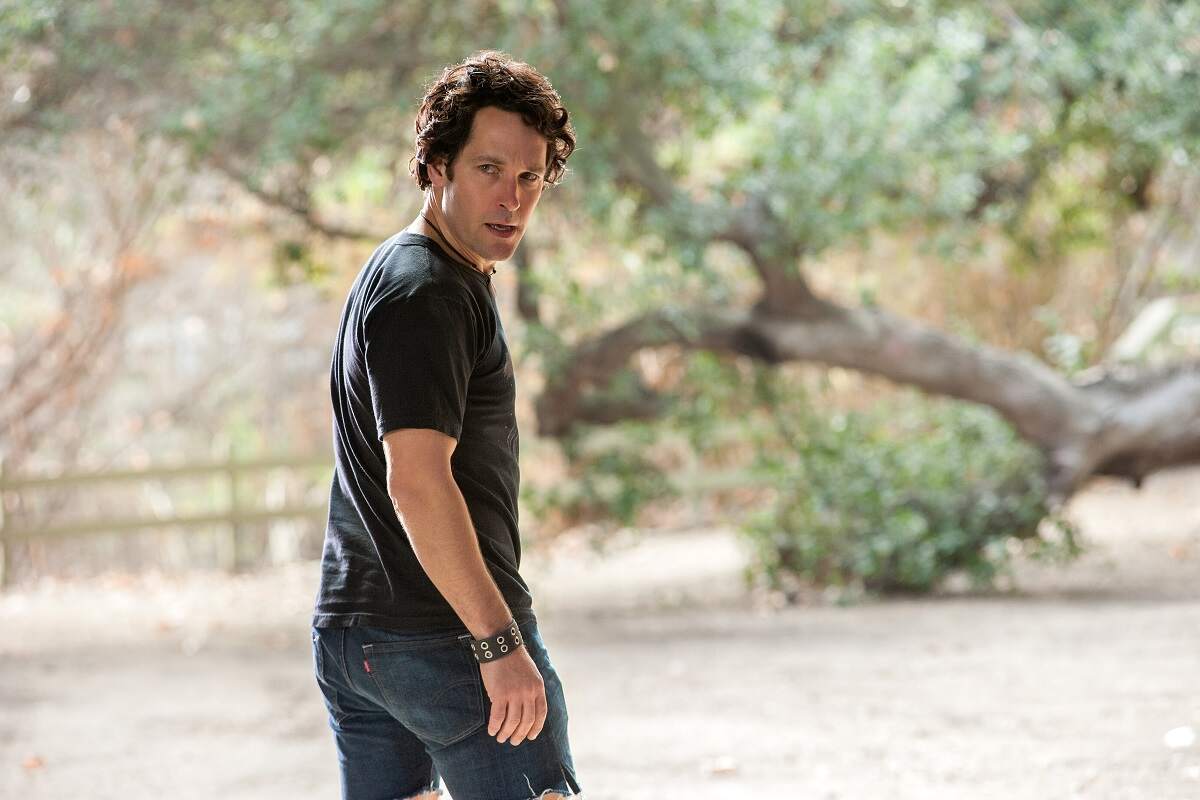 Clearly, Rudd had a great time making Wet Hot American Summer. The actor even returned for not one, but two shows inspired by the original film: Wet Hot American Summer: First Day of Camp, a prequel series that debuted on Netflix in 2015, and Wet Hot American Summer: Ten Years Later, which hit the streaming platform in 2017. Although Rudd was a big star by this time, he happily stepped into Andy's shoes on both occasions, proving that his comedy chops are better than ever before.