Chris Tucker started his career as a stand-up comedian, but ended up becoming one of the most beloved actors of '90s pop culture. From his roles in movies like Rush Hour to his surprising appearances in music videos, Tucker always knew how to keep his fans on his toes. Without a doubt, one of Tucker's best-known roles is in the cult-classic fantasy film The Fifth Element. As the outrageous talk show host Ruby Rhod, Tucker made the role his own. However, the role of Ruby was originally supposed to go to musician Prince, as Tucker revealed in a recent interview.
Chris Tucker portrayed Ruby Rhod in 'The Fifth Element'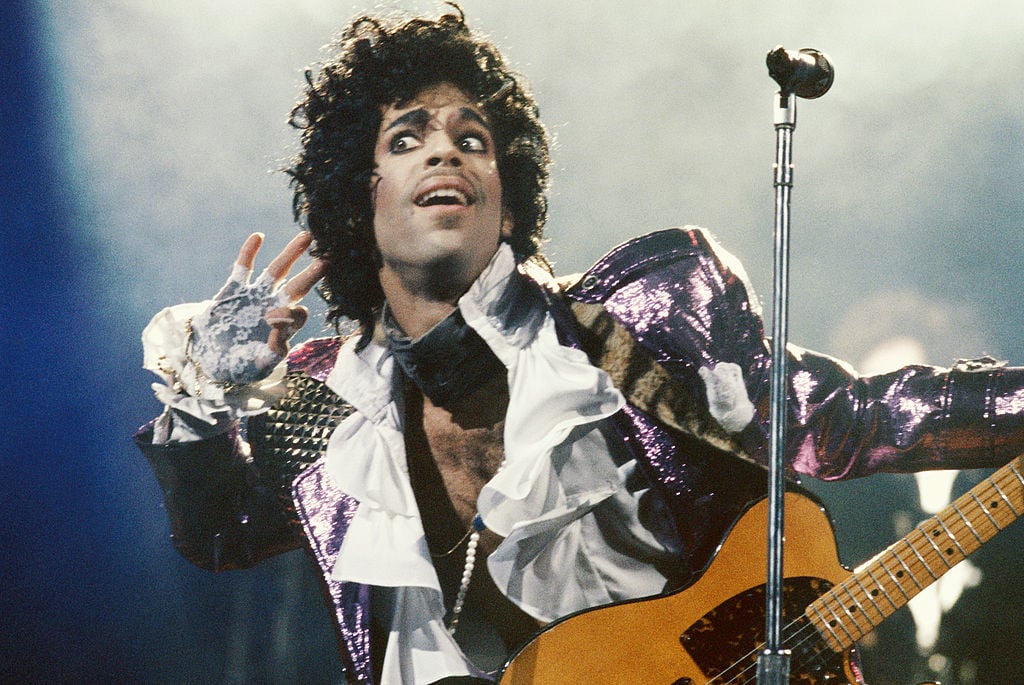 A science-fiction action film directed by the one and only Luc Besson, The Fifth Element was released in 1997. Set in the 23rd century, the film stars Bruce Willis and Milla Jovovich, and tells the story of a down-to-earth cab driver named Korben Dallas who finds himself tasked with the job of saving a mysterious young woman named Leeloo.
Dallas and Leeloo end up on a flying luxury hotel, which also happens to be attended by the over-the-top talk show host Ruby Rhod, played by Tucker. Tucker's character serves as the comedic relief for the film's more intense action sequences, but what fans really loved was the character's fashion, which included outrageous headpieces and glittery costumes.
Chris Tucker admitted that Prince turned down the role of Ruby Rhod
In a recent interview with GQ, Tucker talked about how the role of Ruby Rhod was actually written with Prince in mind. "Luc Besson said he wanted a flamboyant character and he wanted like sexuality and all this stuff," Tucker said. "I thought of Prince. 'Cause Prince was supposed to play the part.  Declined for some re-I think because of the wardrobe. Because Prince had his own style. And matter of fact, he told me one time in person. He heard I was doing the movie and he's like, I didn't wanna do it."
Tucker went on to describe how "I said, Okay, all right. So then I was second choice. Was definitely different for me but I'm so glad I tackled it and did it. Because man, it brought out, you know, range in me I only used probably on stage. So working with Luc Besson, man, was unbelievable…And man, putting on the outfits and the costumes and all the stuff, man. It just really turned me into the Ruby Rhod character. And I really was able to just really let loose."
What is Chris Tucker doing these days?
While Tucker seemed to be everywhere in the '90s and early 2000s, he's taken a step back from Hollywood in recent years, preferring to focus only on select projects that really speak to him. Most recently, Tucker opted for a role in the brand-new sports flick Air, which was released in theaters in April 2023. The star-studded film includes not just Tucker, but Matt Damon, Ben Affleck, Jason Bateman, and Marlon Wayans.
Air tells the story of the origins of the iconic Air Jordan sneaker, which was developed in collaboration with basketball player Michael Jordan. According to IMDb, Tucker plays Howard White, a good friend of Jordan's. The film is earning Tucker significant praise, and could possibly lead to a career resurgence for the comedian. When he isn't working on acting projects, Tucker dedicates a great deal of his time to charitable ventures – including the Heal Los Angeles Foundation, which was co-founded by Prince Jackson, Michael Jackson's son.