Hugh Jackman is wasting no time in preparing for his upcoming role as Wolverine in Deadpool 3. The premiere is still well over a year away, yet the actor is already hard at work getting into peak physical shape.
Jackman has been updating his fans on his progress on social media, and he's already looking ripped as ever. While Jackman ramps things up, his co-star, Ryan Reynolds just revealed some new details about their debut in the Marvel Cinematic Universe.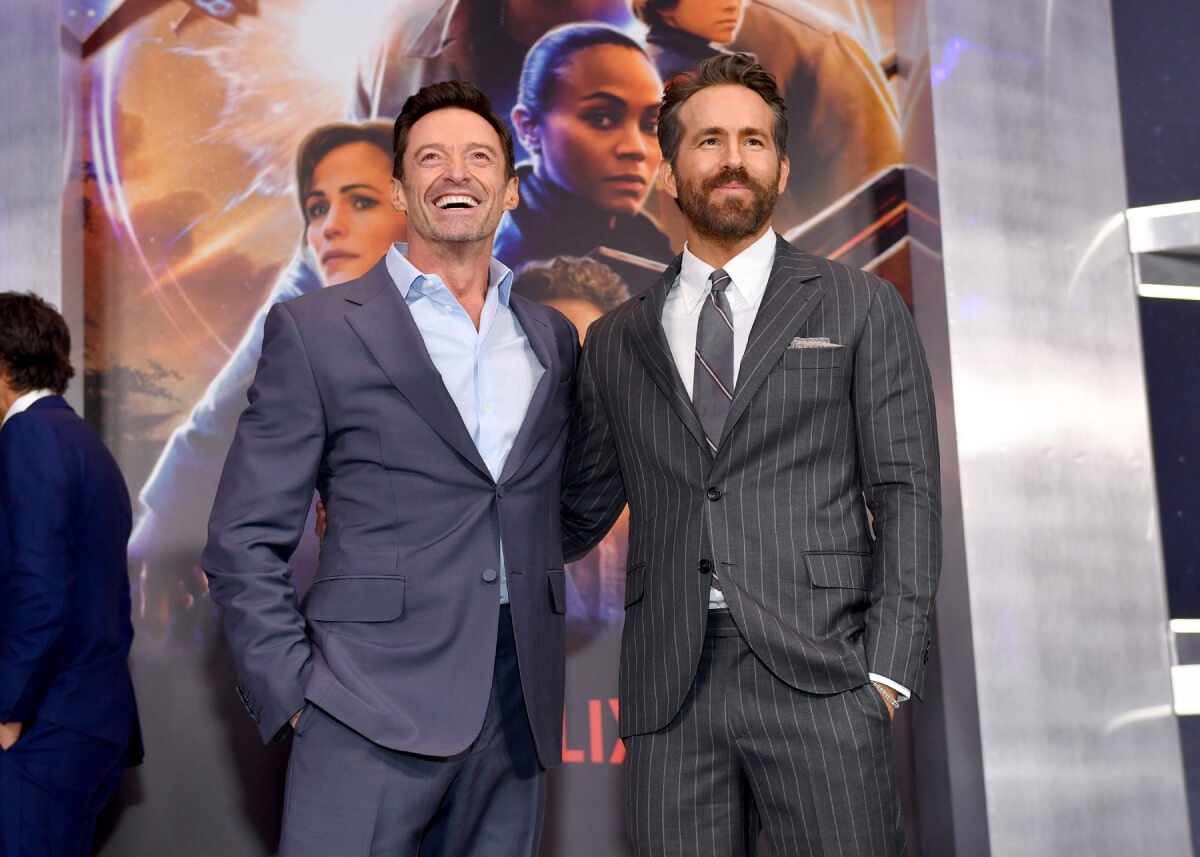 Hugh Jackman getting in shape to become Wolverine for 'Deadpool 3'
We are still a long way away from watching Jackman reprise his role as Wolverine in Deadpool 3. But that hasn't stopped the actor from beginning his preparations for the role. 
Taking to Twitter, Jackman recently offered fans a glimpse into his workout routine. The video showed Jackman running sprints on a treadmill with one of his trainers watching his progress.
"Welcome to a new installment of #becomingwolverineagain," Jackman shared.
In addition to his workouts, Jackman is upping his calorie intake to bulk up for the role. Given how fans can't wait to see the iconic character back in action, it's great to see Jackman is taking it very seriously. 
Jackman has portrayed Wolverine on the big screens since way back in 2000. Before accepting the part in Deadpool 3, Jackman was adamant that his appearance in Logan in 2017 would be his final outing.
Ryan Reynolds reveals how he convinced Hugh Jackman to reprise his iconic role
Reynolds hasn't revealed much about the storyline for Deadpool 3. But the actor did recently open up about what it has been like working with Jackman on the project. 
According to Deadline, Reynolds had nothing but good things to say about his co-star.
"It's been fun," Reynolds stated. "He and I are both really excited. We've wanted to do this for a decade. So, to have this opportunity now is, I think actually weirdly, the perfect time."
Reynolds also revealed the secret to getting Jackman to join the cast of Deadpool 3. Turns out, Reynolds relentlessly pestered Jackman for years until the timing was right.
The Deadpool star added that fans can expect to see a whole new Wolverine this time around. In fact, the change in character is one of the things that convinced Jackman to come on board. 
This lines up with Jackman's previous comments about not messing with anything he has already done with the character. This includes keeping the events in Logan intact.
Ryan Reynolds hilariously tries to keep up with his 'Deadpool 3' co-star
Jackman and Reynolds have both been hitting the gym to prep for Deadpool 3. Reynolds, however, is having a tough time keeping up with his co-star's impressive physique.
Despite the difficulties of bulking up to match Jackman's muscular frame, Reynolds is maintaining a good sense of humor throughout the process.
In response to Jackman's recent post, Reynolds updated fans with a photo of his own on Instagram. The pic shows Reynolds in the gym sporting a hoodie and pajama bottoms with a fairly tired look on his face.
"Keeping Up With The Jackmans," he captioned the photo.
Aside from Reynolds and Jackman, Deadpool 3 will see the return of Morena Baccarin and Stefan Kapicic. The two will reprise their roles as Vanessa and Colussus.
Other cast members include Karan Soni, Leslie Uggams, Emma Corrin, and Matthew Macfadyen. Deadpool 3 is set to hit theaters in November of 2024.