George Harrison didn't write that many of The Beatles' songs, but there are plenty of highlights among the ones he penned. He was an excellent songwriter, but his skills shined more in his solo career than with the fab four. Still, many modern musicians, like Foo Fighters' Dave Grohl, were inspired by George Harrison, and Grohl shared which Beatles song by Harrison inspired him most. 
Dave Grohl said 'Something' is his favorite Beatles song by George Harrison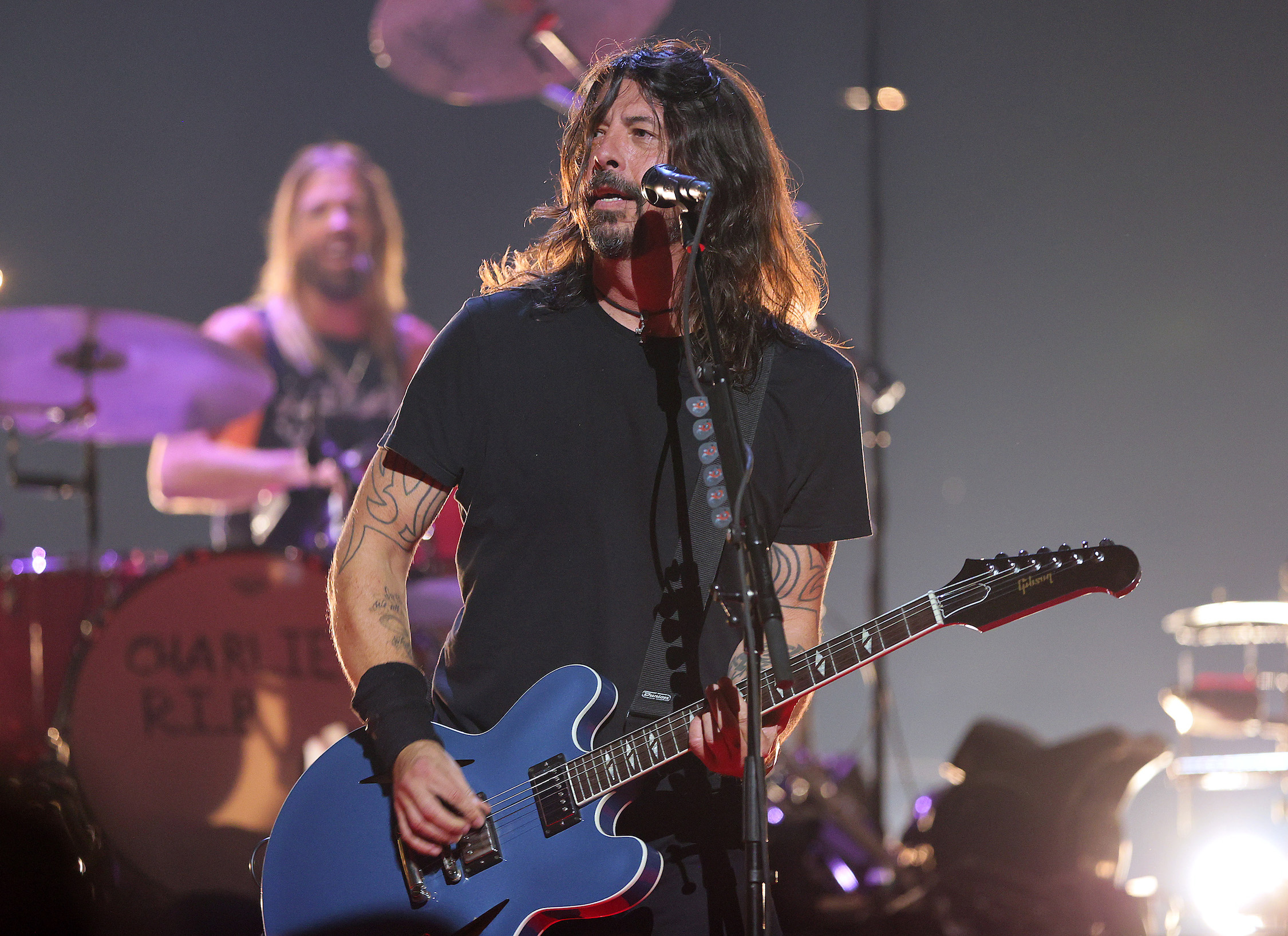 George Harrison wrote "Something" for 1969's Abbey Road. It's a smooth love ballad that captured the hearts of audiences worldwide. It was released as a double A-side single with "Come Together" in 1969, and it's the only Beatles song penned by Harrison to reach No. 1 on the charts. 
In a 2019 interview appearance on a BBC Radio 2 special for the 50th anniversary of Abbey Road, Grohl decided to play "Something", as it is his favorite Harrison Beatles song. He also admitted that he connected to the "My Sweet Lord" singer the most out of the four members. 
"I would like to play my favorite song by George Harrison, called 'Something'," Grohl shared via Cosmic magazine. "I think that of all The Beatles — of course, each one of them is so entirely different, melodically they're so different, songwriting, lyrically — but George Harrison, there was something about him that I almost preferred the most."
Grohl used 'Something' to practice the guitar
George Harrison's guitar playing for The Beatles may have flown under the radar, but Dave Grohl was able to pick up on it at a young age. Grohl is a tremendously talented guitar player, even though he can play almost any instrument. He admired Harrison's guitar skills and used a riff from "Something" to perfect his abilities. He even paid tribute to Harrison's talent in a Foo Fighters song. 
"On the first Foo Fighters record, there is a song entitled 'Oh, George'," Grohl said. "I basically wanted the guitar solo to sound like something he would do. But the guitar solo in the song 'Something' is the first guitar solo I ever learned. It's such a beautiful solo. Melodically, it's safe to say that it's one of the most classic guitar solos of all time. Such a beautiful song."
Grohl isn't the only artist who loves this Beatles song
"Something" is one of the most critically praised songs by The Beatles. Not only that, but many musicians have publicly expressed a love for this track. It's been covered by hundreds of artists, including Elvis Presley, James Brown, and Frank Sinatra. Harrison's former bandmate, Paul McCartney, called it his "greatest track" and said it served as a confidence booster for him. 
"I thought it was George's greatest track – with 'Here Comes The Sun' and 'While My Guitar Gently Weeps'. They were possibly his best three," McCartney said in Anthology. "Until then, he had only done one or two songs per album. I don't think he thought of himself very much as a songwriter, and John and I obviously would dominate – again, not really meaning to, but we were 'Lennon and McCartney'. So when an album comes up, Lennon and McCartney go and write some stuff – and maybe it wasn't easy for him to get into that wedge. But he finally came up with 'Something' and a couple of other songs that were great, and I think everyone was very pleased for him."