In April 2021, Josh Duggar was arrested for possessing and receiving child pornography. While the troubled eldest son of Jim Bob and Michelle Duggar had not appeared on the family's reality TV show since admitting to molesting several of his sisters years earlier, TLC opted to cut ties with the family. The network stressed that it did not have any association with Josh but was giving the Duggar family the privacy they needed to address their family issues. The family has, understandably, not returned to television. A new docuseries from Amazon, Shiny Happy People: Duggar Family Secrets, is due out on June 2 and promises to expose the supersized family's long-kept secrets. In light of the upcoming tell-all, we can't help but wonder exactly what the Duggar family is doing for money. As it turns out, reality TV wasn't ever their only revenue stream.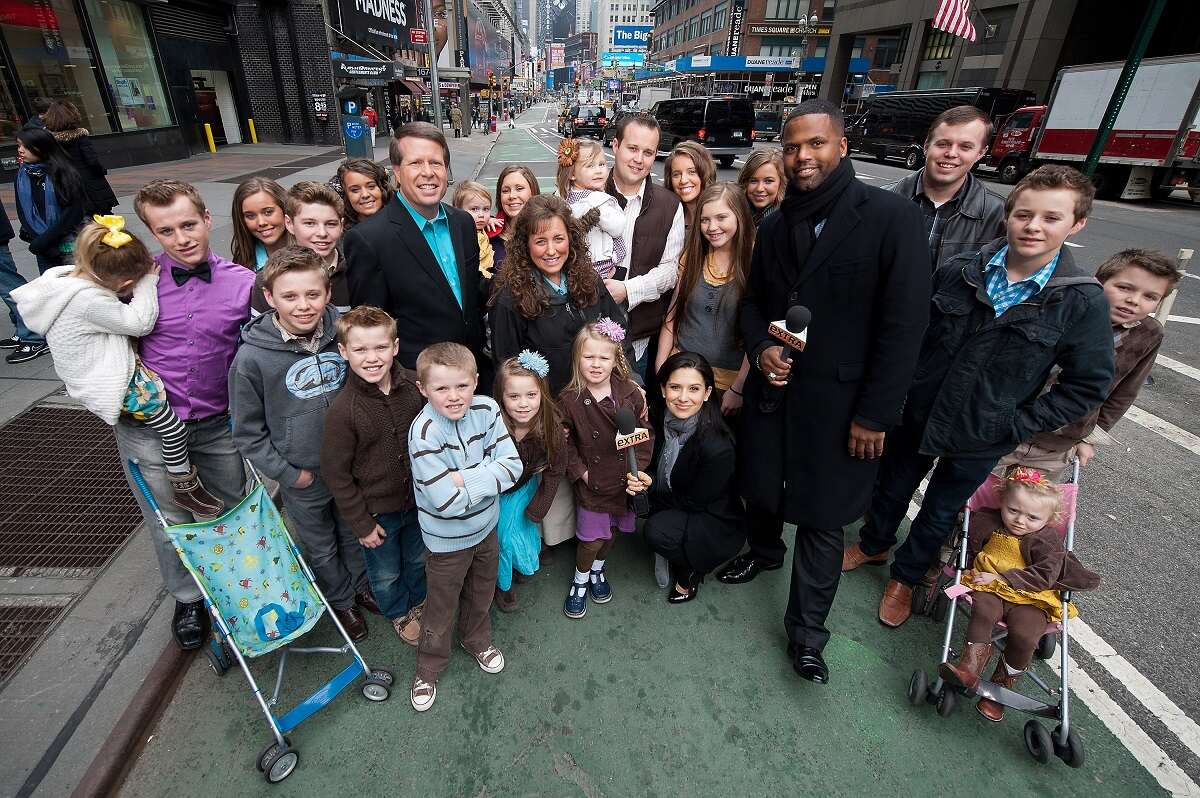 Jim Bob and Michelle Duggar made much of their family's money in real estate 
When Counting On ended, some Duggar family followers questioned if the now wealthy family would find themselves with money troubles. It doesn't seem to be a problem. While the Duggars were not wealthy before 19 Kids and Counting and Counting On, they invested much of the money they did have in real estate. Those investments have paid off. 
Jim Bob and Michelle Duggar own several commercial properties and homes in and around Springdale, Arkansas. Many homes they have purchased have been renovated and sold for a profit. While they no longer receive a check from TLC, the Duggar family is doing fine with money. 
Several Duggar daughters are trying their hand at influencing 
While Jim Bob and Michelle Duggar often stressed "traditional family values," some of their older daughters broke tradition by financially providing for their families. Jessa Seewald, Jinger Vuolo, and Jill Dillard have all worked as influencers over the years, with some being more successful than others. 
During a court deposition, Jinger Vuolo revealed she made more than $100,000 annually as an influencer. Jill and Jessa made substantially less, but both considered themselves influencers. Younger sister, Joy-Anna Forsyth, works as a content creator, but it's unknown how much she makes from her family's YouTube channel. Joy's husband, Austin Forsyth, is a contractor, and the couple has flipped several houses since getting married in 2017. 
The family is filled with contractors, real estate agents, and house flippers
Jim Bob and Michelle Duggar are not the only Duggars who are opting to make their money in real estate. Many of the couple's sons have followed in their parents' footsteps and are making a living in real estate, construction, and home renovation.  
Jason Duggar owns Build Master Construction. The 23-year-old bachelor seems to employ several of his brothers and family friends. They work mostly on home renovations. Joseph Duggar, a real estate agent, has opted to step out of the spotlight since his eldest brother's arrest. Despite his desire for privacy, finding him on real estate sites is easy. Joseph has been listed as the agent on several properties owned by the Duggars. Jeremiah Duggar is also a licensed real estate agent. 
The Duggar family has made some of their money in used cars, too
Several of the Duggar boys work as contractors and real estate agents. Some of the family's ladies make their money on social media. The Duggar family even has a pilot or two. Still, there is one more revenue stream the family has explored. A couple of the Duggar boys have dedicated their time to the family's one remaining used car lot. 
Josh Duggar ran one of the family's lots until 2020 when it was shuttered following a Department of Homeland Security raid. Champion Motorcars remains active, and it is believed Jedidiah Duggar is largely in charge. Jed married his wife, Katey Nakatsu, in 2021, just weeks before Josh Duggar was arrested.